Microsclerosis and vascular laser
Treatment of spider veins by microsclerosis and vascular laser in Lausanne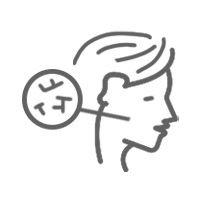 Useful information
Who is it for?

Those who wish to treat their spider veins

Price

Microsclerosis: from CHF 250 / session

Vascular laser: from CHF 300 to 450 / session

Duration of the procedure

15 to 25 min

Type of anesthesia

None or local

Duration of results

Durable (depending on the nature of the spider veins)

Duration of social eviction

None
What is microsclerosis and vascular laser?
Microsclerosis
Microsclerosis is the reference treatment for spider veins, because it is effective on all spider veins. The doctor injects a specific sclerosing product into the capillaries which tightens them and makes them less visible or makes them disappear.
The technique consists of injecting each spider vein in small sections of a few centimeters at a time. It is possible to treat an entire area at each session. Sports activities are not recommended for 48 hours and sun exposure for a few days only.
After sclerosis, it is necessary to wait 1 month to judge the effect. The number of sessions varies according to the venous condition and is determined at the initial consultation.
To treat an area, 2 to 4 sessions of 15 minutes on average are required. The effect is progressive. It is preferable to space out the sessions by 30 days for the same area.
Vascular laser
The vascular laser is a good technique for isolated varicosities. It can be used immediately or a few weeks after microsclerosis. The combination of the two techniques optimizes the results. The laser treatment can be followed by new microsclerosis if necessary.
After laser or sclerosis, it is necessary to wait 3 months to judge the effect. The laser alone is very effective on spider veins of the feet and ankles.
To treat an area, 2 sessions of 15 minutes on average are required. The effect is progressive. The interval between sessions is 3 months.
Annual monitoring is recommended.
Indications
Spider veins (telangiectasias) are permanent dilations of very small veins with a diameter of 0.1 to 1 millimeter. They are located near the surface of the skin and are red, blue or purple in color. Most frequently located on the legs, they can also appear on other areas of the body, for example on the face, at the level of the nose, cheeks or chin. There are several types:
Very fine varicosities
They develop in an isolated way, without detectable feeder vessels. They are often quite diffuse.
Varicosities grouped in isolated clusters
They are fed by a feeder vein, located under the skin of 1 to 3 mm called reticular vein or varicose vein, and are not due to a superficial venous insufficiency.
Very fine varicosities without associated superficial venous insufficiency
They are of an aesthetic nature.
Sheets of varicosities, associated with feeder varicose veins
They can be aesthetic, but they can also be associated with signs of classic venous insufficiency such as the sensation of heavy legs and pain in the legs. Without treatment, they can intensify and could give way to thicker varicose veins.
The reference examination is the echo-doppler. It allows to evaluate the state of the venous circulation and in particular to determine if these varicosities are independent or fed by dilatations of underlying veins of larger caliber.
Spider veins that have been treated will neither worsen nor reappear in the same place. Nevertheless, they are part of a general capillary fragility, often familial. In the long term, other spider veins may develop either in the area already treated or in other places.
Risks and side effects
During your appointment, the doctor will explain all the possible risks and complications related to this treatment.
---
Did you like this page?
As part of improving the information we provide you, please note this page.
Click to rate!
The media is talking about us!
















Locate us
Address
Avenue Jomini 8
1004 Lausanne
Switzerland
Schedule
Monday9h-12h 14h-18h
Tuesday9h-12h 14h-18h
Wednesday9h-12h 14h-18h
Thursday9h-12h 14h-18h
Friday9h-12h 14h-18h

Parking
Disabled access
Station 10 min
Airport 50 min